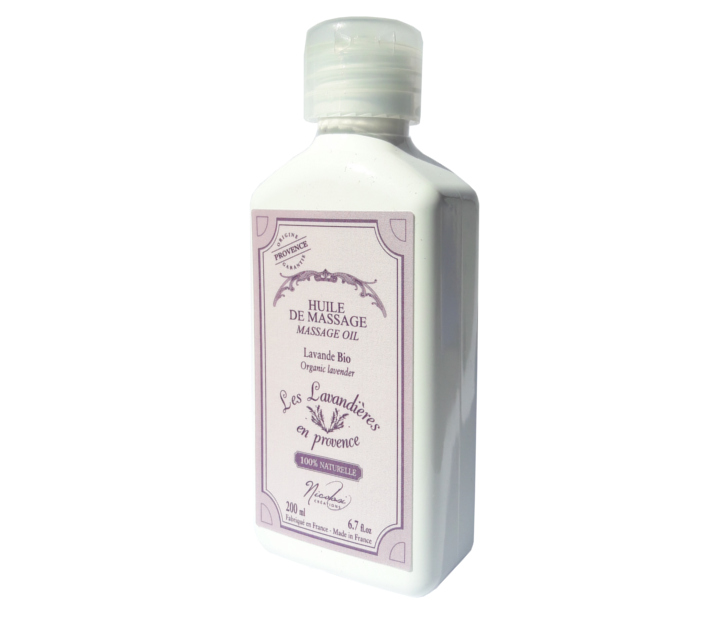 Massage Oil Organic Lavender
16,90€ inc. tax
100% Natural massage oil made from organic essential oil of true lavender locally grown in Provence
Availability : Item out of stock
The item has been added to your cart
Description :
This 100% natural massage oil will quickly become indispensable in your bathroom!
Organic argan oil combines with those of apricot kernel, grapeseed, evening primrose and wheat germ to hydrate the skin and restore its suppleness to the essential oils of organic lavender and organic lavender will relieve muscle tension and relieve tired joints.
200ml.
Use :
The massage will be more pleasant with a slightly warm oil. You can place your oil bottle for a few minutes on the radiator or in a basin of warm water to warm it up.
Do not pour the oil directly on the skin, put a small amount in your hand to start and put the bottle not far from you to be able to resume without interrupting the massage.
If you notice that during the massage the skin becomes dry again, do not hesitate to add a little product.
Secure payment :
Credit cart and Paypal.
More information regarding payment >>
About delivery :
For the expedition in France, Corsica or Monaco all your delivery delay are from 2 to 3 workingdays.