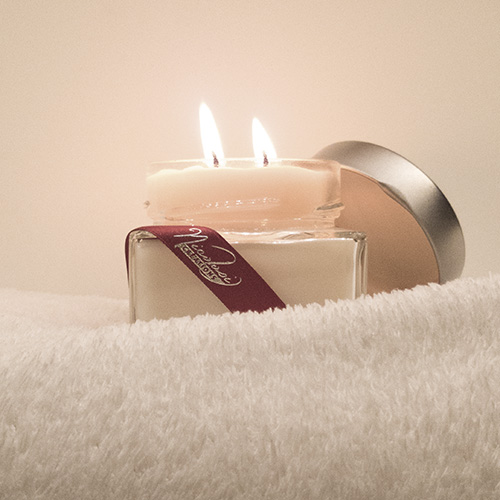 Verbena Perfumed Candle 7.76oz
15,00€ inc. tax
Scented 100% vegetable candle, made by hand. Our scented and refined candles offer subtle fragrances for a pleasant and harmonious atmosphere.
A fresh and lemony scent that is pleasant and tonic at the same time!
---
Olfactory pyramid
Head note : Citral, lemon, fresh, verbena
Heart note: Lime, verbena
Base note : Woody dry, resinous, citral
(What is an olfactory pyramid? )
Usage tips :
Position your candle in a place away from drafts and away from flammable objects.
For even burning, light the two strands of your candle.
In a quarter of an hour, the candle will have perfumed a room up to 20m², in half an hour, the candle will have perfumed a much larger surface.
Caution: never leave a lit candle unattended.
Secure payment :
Credit card and Paypal.
More information regarding payment >>
About delivery :
For the expedition in France, Corsica or Monaco all your delivery delay are from 2 to 3 workingdays.