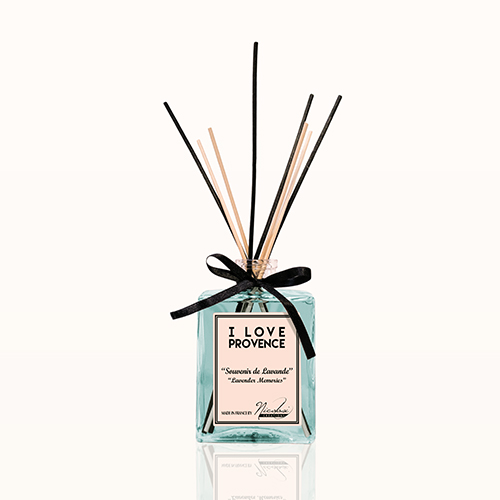 Lavender Memories "I Love Provence" Home-fragrance Diffuser 200ml
29,90€ inc. tax
Through incomparable scents, invite Provence in your home with the range "I LOVE PROVENCE ".
The range "I LOVE PROVENCE" is an ode to travel, an incentive to discover this wonderful territory ...
Labeled by UNESCO Géoparc of Haute-Provence, these scents will transport you to the traves of an unforgettable olfactory journey.
Available in 8 scents, black and white rattan sticks provided. Diffuser 200ml.
Add this item to your shopping cart to earn 1 points fidélité. Use to save 0,50€ on your next order.
Usage tips :
The intensity of the perfume released is proportional to the number of sticks used. Put all the sticks in the bottle and let it diffuse.
If you find the smell too strong, you can remove some sticks.