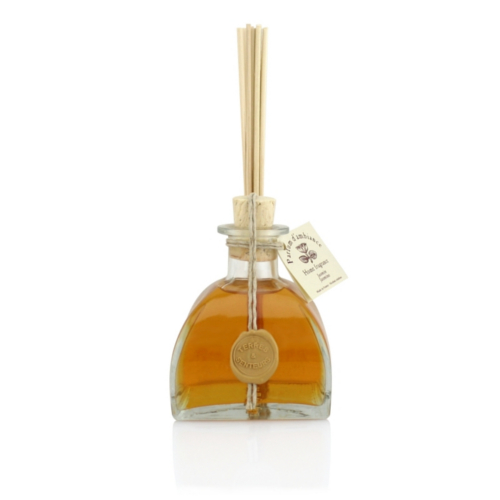 Spring Bouquet Diffuser "Nicolosi Créations"
16,50€ inc. tax
26,50€ inc. tax
Each diffuser is closed by a hand-made wax-seal.
Flowers and spices blend in an original and striking scent.
---
Olfactory pyramid
Head note : Bergamot, Galbanum, Neroli
Heart note: Jasmine, Ylang, Hyacinth
base note : Vanilla, Vetiver, Moss
Add this item to your shopping cart to earn 1 points fidélité. Use to save 0,50€ on your next order.
Directions for Use :
The intensity of the fragrance is proportional to the number of sticks used. To intensify the diffusion, soak all your sticks, if the fragance smells to strong, take away someone.
Available Sizes :
3.4 fl.oz 100ml and 8.5 fl.oz
Glass bottle - 8 rattan sticks included
Ingredients :
Alcohol of vegetable origin (denat), Water, Fragrance
Secure payment :
Credit card and Paypal.
More information regarding payment >>
About delivery :
For the expedition in France, Corsica or Monaco all your delivery delay are from 2 to 3 workingdays.