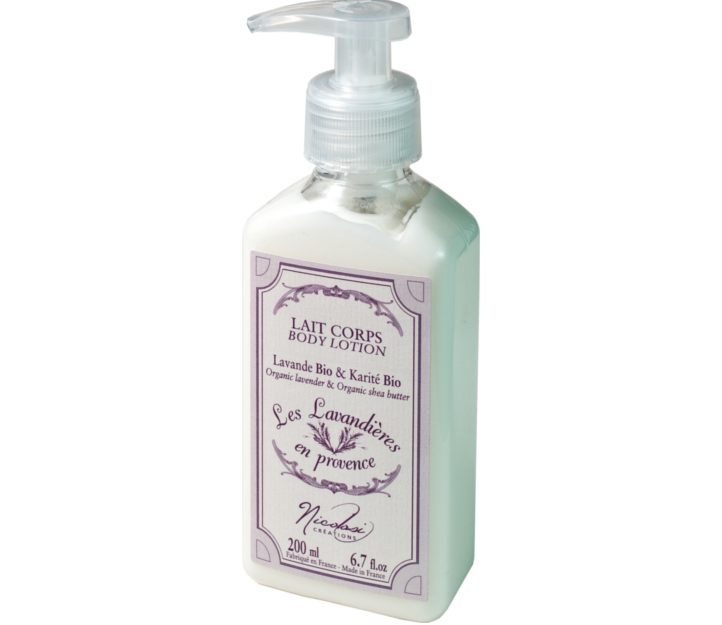 Body Lotion Organic Lavender
11,00€ inc. tax
Body lotion made from organic essential oil of true lavender locally grown in Provence.
Availability : Item out of stock
The item has been added to your cart
Description :
Refreshing and draining body milk with organic lavender essential oil.
200 ml.
Use :
After first cleansing your body (preferably with an exfoliating soap), take a small amount of milk in your hand and apply it by massaging your entire body.
Emphasize especially the drier areas.
Secure payment :
Credit cart and Paypal.
More information regarding payment >>
About delivery :
For the expedition in France, Corsica or Monaco all your delivery delay are from 2 to 3 workingdays.