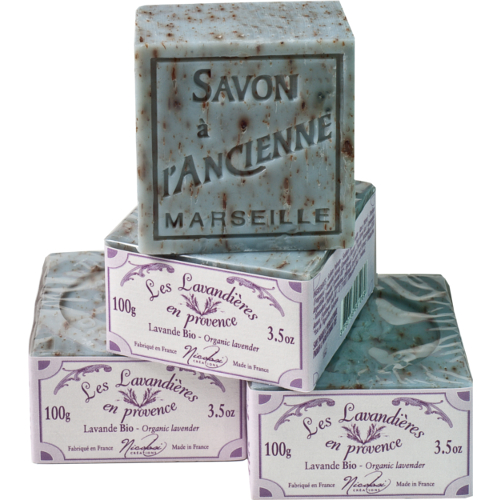 Organic Lavender Soap Cube
2,50€ inc. tax
Lavender Soap made from real lavender flowers and lavender organic essential oil.
Description :
Thanks to the recognized virtues of lavender flowers, our 100 gr natural soap has a gentle exfoliating effect. With its softening and refreshing properties, it will leave your skin silky.
100g. Contains lavender flowers.
Use :
The cells of the skin regenerate regularly, the dead cells are deposited on the pores of the epidermis and cause blemishes and acne.
The exfoliating soap is a good solution to clean the skin by removing dead cells which allows the skin to breathe better.
Secure payment :
Credit cart and Paypal.
More information regarding payment >>
About delivery :
For the expedition in France, Corsica or Monaco all your delivery delay are from 2 to 3 workingdays.