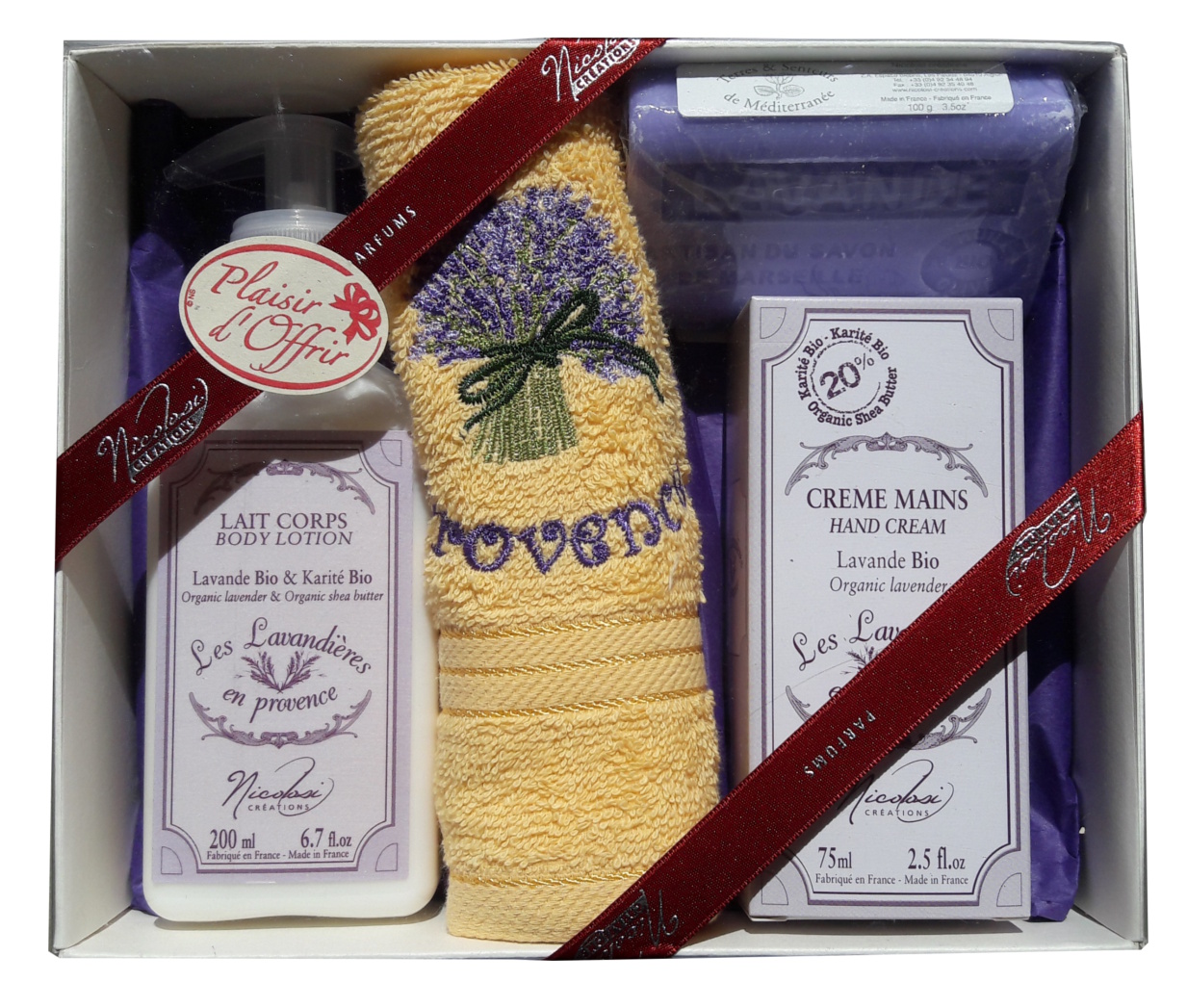 "Lavender Softness" Gift Box
28,50€ inc. tax
This gift box contains a 200ml organic lavender body lotion, a "Provence" guest towel, a 75gr organic lavender hand cream and a 100gr lavender soap.
Availability : In stock, next-day shipping
Add this item to your shopping cart to earn 1 points fidélité. Use to save 0,50€ on your next order.
Usage tips :
Milk for the body : A bodycare must be applied on a clean and dry skin. You can use it daily morning and evening, your body will regain all its vitality. It is important to massage your skin until the treatment penetrates. The massage is also excellent for the circulation.
Hand cream : Apply a small amount and gently massage.
Content :
A body milk 200ml organic lavender, an organic lavender hand cream, a lavender soap 100gr with organic olive oil and organic shea.