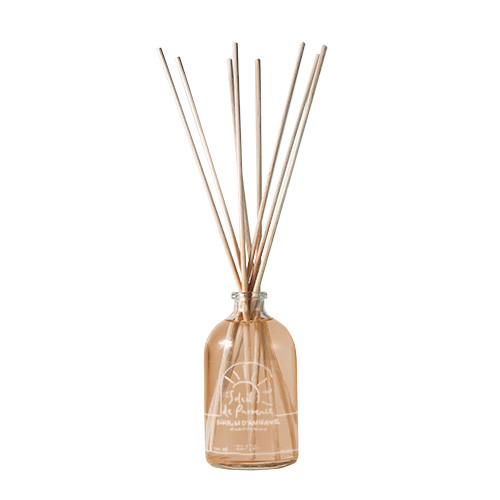 Jasmine Diffuser "Soleil de Provence"
8,85€ inc. tax
A very contemporary and original design to perfume your house at a very reasonable cost !
The value pack format for deliciously flowered fragrance.
---
Olfactory pyramid
Head note : Fresh, jasmine, green
Heart note: Jasmine
Base note : Green, lily of the valley, musky, jasmine
Directions for Use :
The intensity of the fragrance is proportional to the number of sticks used. To intensify the diffusion, soak all your sticks, if the fragance smells to strong, take away someone.
Available Sizes :
3.4 fl.oz 100ml
8 rattan sticks included
Ingredients :
Alcohol of vegetable origin (denat), Water, Fragrance
Secure payment :
Credit card and Paypal.
More information regarding paymen >>
About delivery :
For the expedition in France, Corsica or Monaco all your delivery delay are from 2 to 3 workingdays.